Conference opportunity inspires undergraduate student to pursue research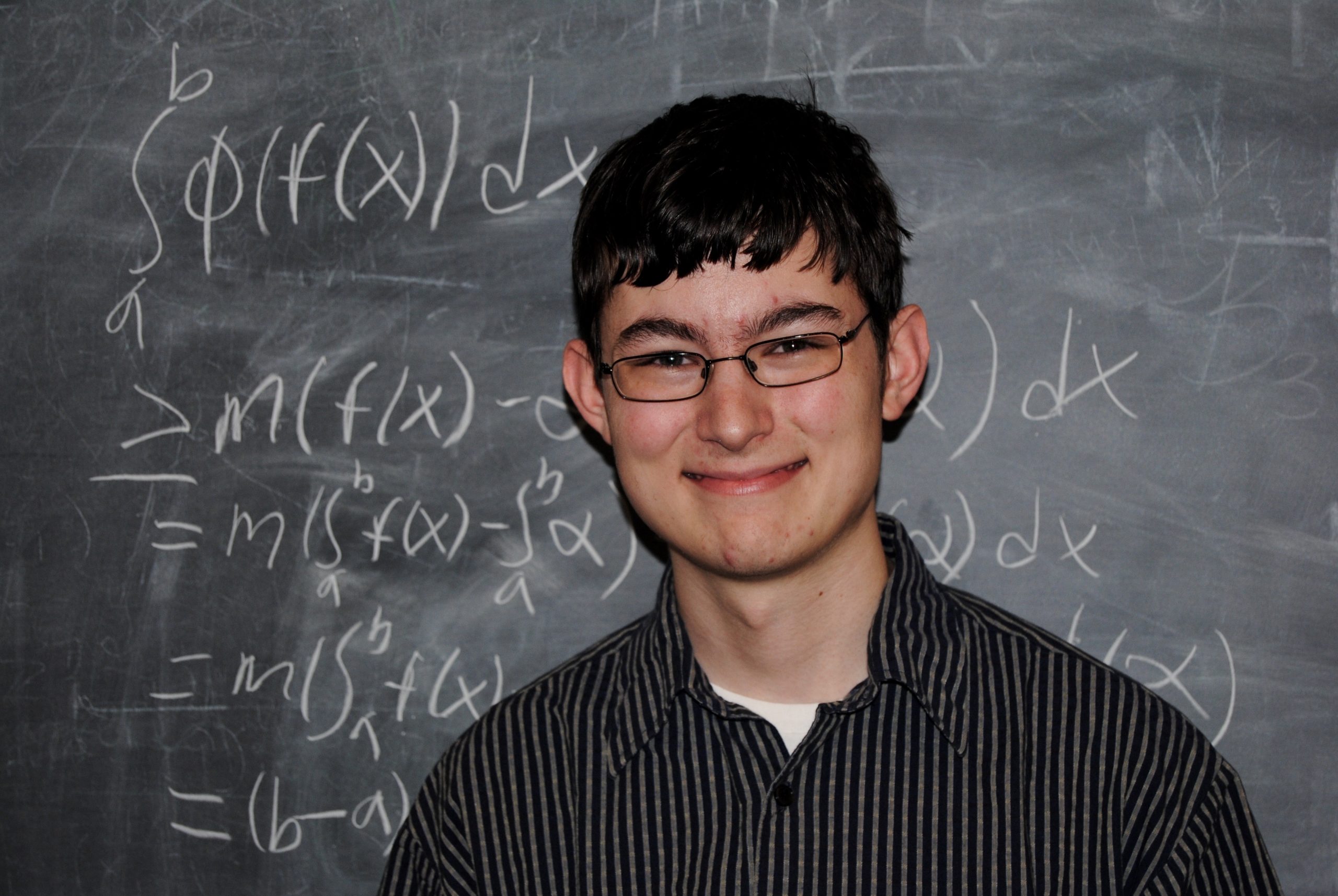 The Iowa State Mathematics Department had the largest representation at the Iowa-Nebraska Functional Analysis Seminar (INFAS) in November, including one undergraduate student.
"I was already planning on applying to graduate programs that specialize in functional analysis and my experience at INFAS confirmed to me that I indeed want to someday perform research in the field," said John Sawatzky, senior in mathematics.
The conference is a regional event held twice a year by Iowa State University, the University of Iowa, and University of Nebraska. This year Iowa State sent three faculty members, nine graduate students, and Sawatzky.
Sawatzky has an interest in analysis, in particular functions which map things from one space to another. While functions are an essential part of every field of mathematics, they are especially important in functional analysis. The active research in this field drew Sawatzky to seek more exposure to it. The one-day seminar nearby served as an excellent opportunity to do so.
"Because there were not many costs associated with the seminar, ISU's mathematics department was willing to fund numerous aspects of the conference," Sawatzky said. "All in all, it was a wonderful experience."
Sawatzky has already taken several graduate math classes at Iowa State. Still, he said much of the information at the conference was beyond his current understanding.
"What I did understand was extremely fascinating," Sawatzky said. "I would definitely encourage other undergraduate students to look into attending one-day seminars such as INFAS. It is an absolutely fantastic way of getting a taste of what research is all about."
A few conferences each year are also held that are especially applicable to undergraduate students, including the Mathematical Association of America's Iowa Sectional Meeting, usually held in October each year, the Midwestern Undergraduate Mathematics Symposium held at Simpson College every spring, and the Nebraska Conference for Undergraduate Women in Mathematics held in late January for women undergraduates in math. Undergraduate students interested in presenting research can also find various research conferences throughout the US.
"The key is to stay informed," said Steve Butler, associate professor of mathematics.
Butler sends out a weekly math mailer email that helps students stay on top of these and other opportunities. He also encourages students to visit the Sprague room, a math lounge area in 400 Carver, to connect with other students and faculty and stay up to date with department events and conference opportunities.