Hal Schenck honored with Wilbur Layton Faculty Recognition Award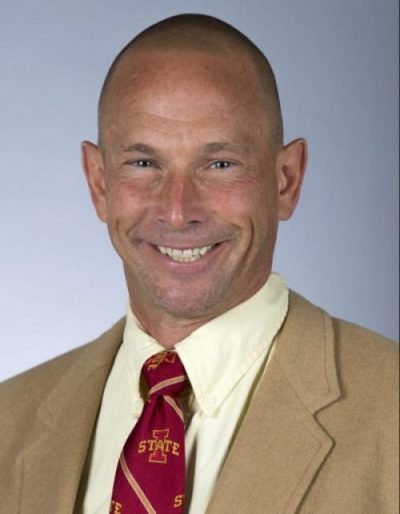 The Division of Student Affairs has announced that Hal Schenck, professor and chair of the mathematics department, has been awarded the Wilbur Layton Faculty Recognition Award.
The award recognizes faculty members who are strong supporters of student success, who have also collaborated with the Division of Student Affairs to serve students. A veteran himself, Schenck was recognized for his work supporting ISU's student veterans.
"Dr. Schenck is truly a champion of student veteran success at Iowa State," said Martino Harmon, vice president of student affairs. "His leadership and support for student veterans is a model for others to follow."
Harmon noted that Schenck has been instrumental in providing innovative and ongoing math support for student veterans at Iowa State. "Dr. Schenck has generously provided his time, talents, and resources to support several veteran-center initiatives such as Math Boot Camp, math tutoring, and Calc Platoon, a pilot program in which students are incentivized and receive additional calculus tutoring," he said.
This award honors the contributions of Dr. Wilbur Layton, Iowa State University's first vice president for student affairs (VPSA). Layton was the first person to hold the VPSA position, when it was created in 1967. He served in the role until 1976.