3MT People's Choice Award Winner: Carolyn Reinhart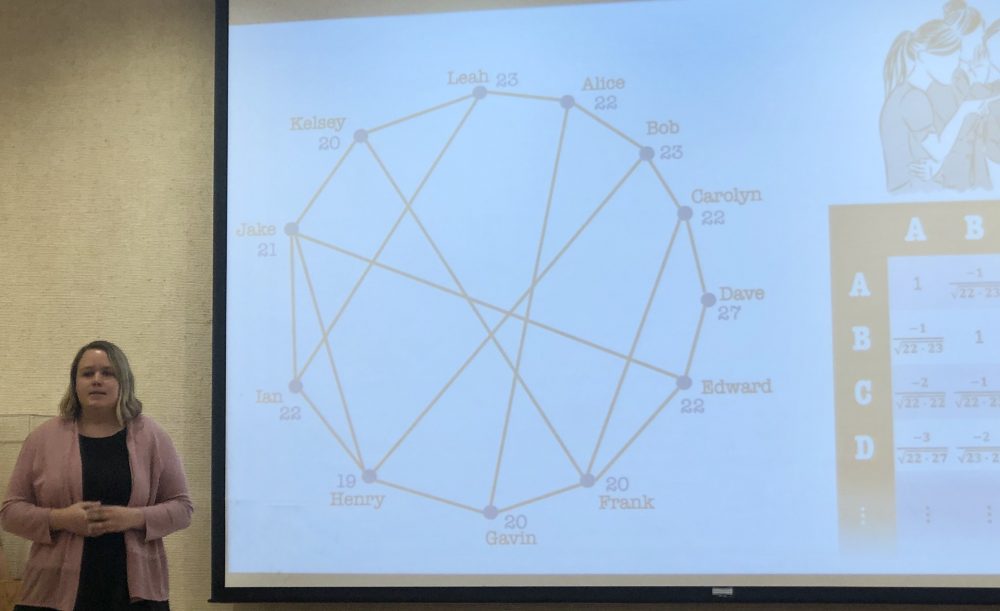 Congratulations Carolyn Reinhart for competing in the Three Minute Thesis finals and winning the People's Choice Award!
View her presentation: Graphs and Matrices: Modeling the World with Math
What is 3MT: Three Minute Thesis?  In the fall of each year, the Graduate College sponsors a Three-Minute Thesis Competition to challenge Iowa State graduate students to clearly and concisely articulate their research to a non-specialist audience. Participants are provided three minutes and one static slide to convey their message.  Learn more here.