Math Matters News Roundup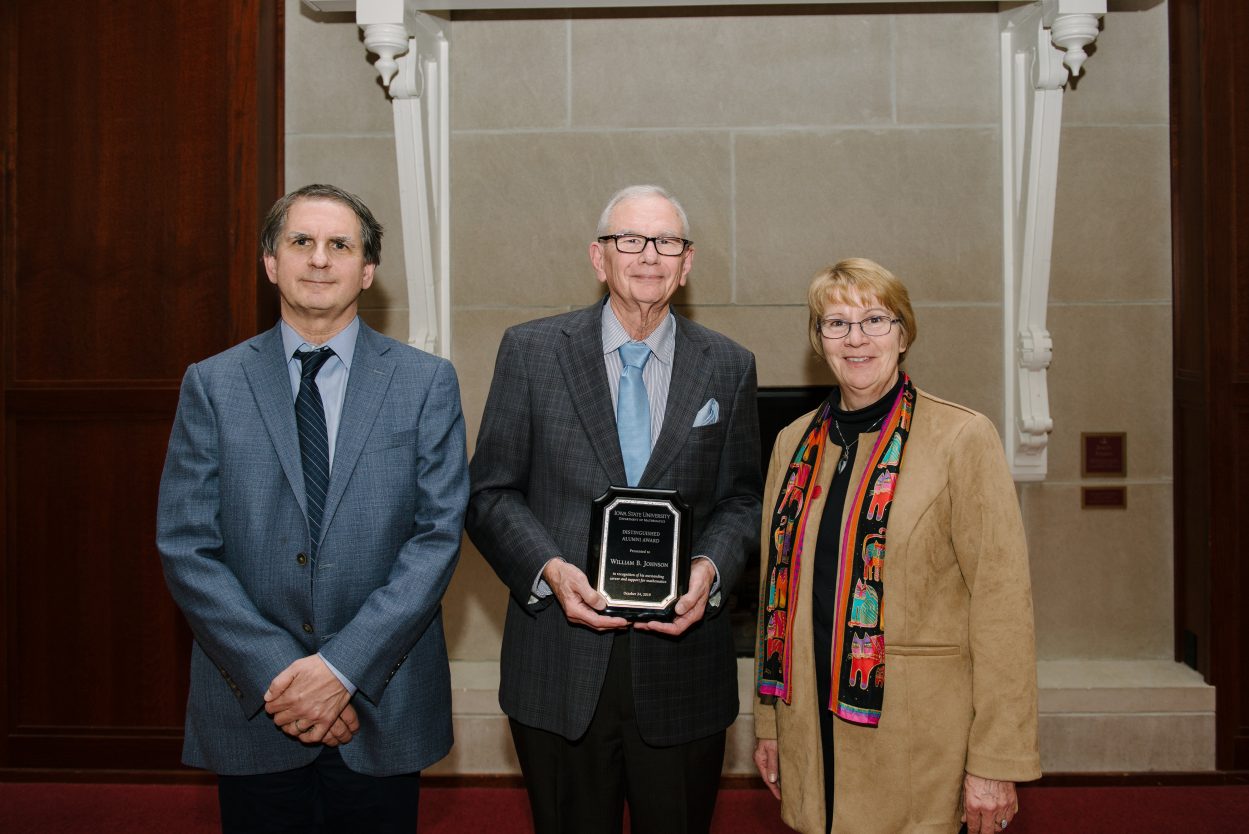 OUTREACH
The Department of Mathematics extended its outreach during the last year, with a special focus on underrepresented students. In honor of Sofia Kovalevskeya, a trailblazing Russian mathematician, faculty, staff and students hosted nearly 50 young women grades 5-12 and more than 25 parents and teachers from central Iowa for a program featuring workshops, interactive talks, math games and small group discussions with female mathematicians.
With the goal of stimulating young women's interest in mathematics, the day targeted students in junior and high schools, a pivotal time for young women deciding whether or not to pursue a math-related career.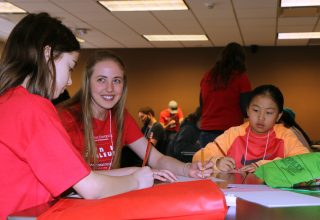 "My favorite part was meeting new people and learning new math skills," said one student.
Activities revealed the mathematics behind paper folding and cutting, and while students explored different strategies to answer mathematical questions, teachers in attendance learned games and activities to take back to their classrooms.
In addition to Sofia Kovalevskya Day, the mathematics and statistics learning community presented workshops to K-12 students engaged in activities hosted by Iowa State University's Science Bound program, designed to empower students of color to pursue education and careers in STEM; in OPPTAG (Precollegiate Programs for Talented and Gifted), an early recruitment program for Iowa youth; and WISE (Women in Science and Engineering).
Throughout the last year, associate professor Michael Young utilized one of his grants from the National Science Foundation (NSF) to connect mathematicians of color with students and teachers, diversifying images of individuals in the field. To date, the project has been deployed in both Polk and Story Counties in Iowa, and cities throughout Wisconsin, Michigan, California, Tennessee, Georgia and Washington D.C.
ALUMNI
Two alumni have earned ISU honors since our last issue of Math Matters. On Oct. 24, 2019 William Johnson ('69 Ph.D. mathematics) received the Department of Mathematics Distinguished Alumni Award during the College of Liberal Arts and Sciences Honors and Awards Ceremony at the ISU Alumni Center. Johnson is a highly-decorated researcher and educator, serving as Distinguished Professor of Mathematics and A.G. & M.E. Owen Chair of Mathematics at Texas A&M University.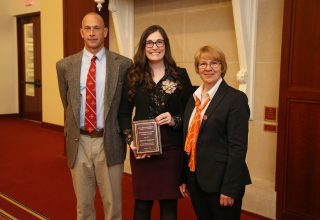 Kira Barclay ('03 mathematics, '05 M.S. statistics) was honored with the Mathematics Department Young Alumni Award at the College of Liberal Arts and Sciences Honors and Awards Ceremony on Oct 25, 2018 in Ames, Iowa. She was selected for the honor based on her professional success and her service to the mathematics department and many other nonprofits. Barclay, director of analytics for John Deere Financial World Headquarters, currently serves as chair of the department's advisory council.