A Future Full of Mathematics
By Emily Carreon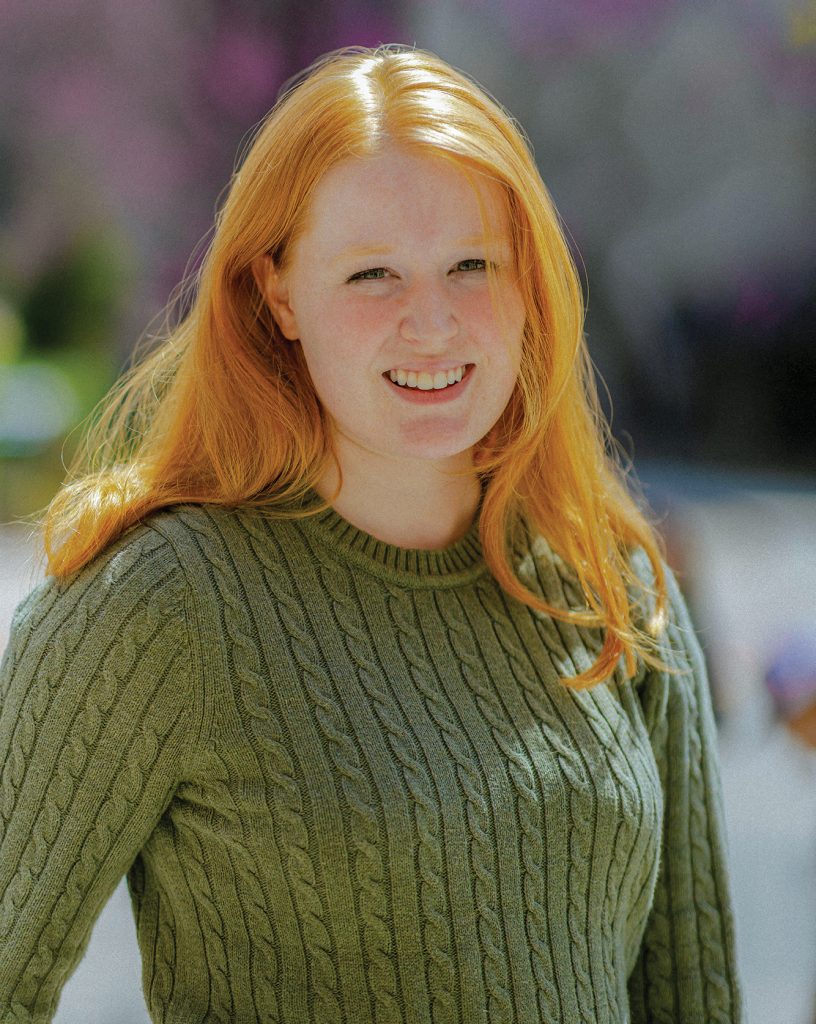 Meredith Tucker ('23 mathematics) has had an exciting and action-packed four years at Iowa State. From career fairs to internships to curriculum development for future teachers, Tucker has enjoyed a variety of college experiences. After graduation, she is hopeful about her future and career potential.
From small to big
Tucker comes from a small town in Iowa called Strawberry Point. She described the opportunity to grow exponentially – coming from a small town to a bigger college town like Ames – as her proudest moment.
"Growing up in a small town, you're with the same 30 people from kindergarten to graduation. So, there are a lot more chances to meet people here. I feel like I've definitely changed as a person for the better," Tucker said.
When Tucker came to Iowa State as a freshman, she considered how choosing a degree in mathematics would benefit her future plans and career.
"I had no clue what I wanted to do at all. But I knew that I could do anything with math and then I could always switch out if I found something better. But as I got along with the math major, I found that I enjoyed it and liked the experience," Tucker said.
Gaining experience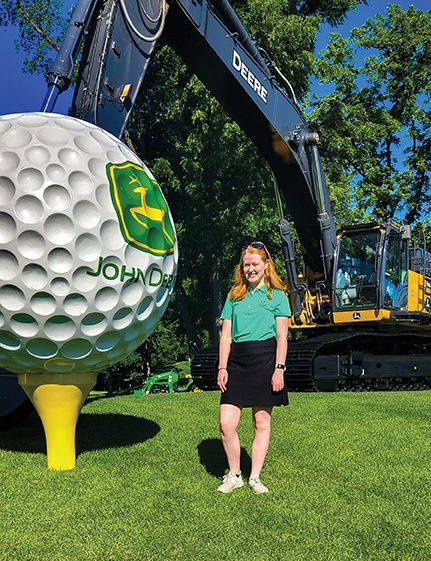 As a mathematics major with a minor in data science, Tucker has sharpened her problem-solving and analyzing skills through hands-on work experience. In the spring of 2021, she was selected for a highly sought-after co-op opportunity with Collins Aerospace, a highly competitive employer within the aerospace engineering industry. In this role, she worked with a team that helped analyze and evaluate supplier performance.
"I helped work on a program to analyze the accuracy of a delivery date provided by a supplier to form later predictions. I also created a manual for users to be able to navigate a new internal web-based interface we released," Tucker said.
The co-op also offered Tucker the opportunity to gain new connections and relationships by working with other interns. Originally, the co-op was meant to take place in North Carolina, but it ended up being remote, challenging Tucker to adapt quickly to a new environment.
"It was supposed to be in-person when I accepted that internship. At the time, it seemed crazy to me to take a semester off from school. I felt like everything that I had planned was kind of going off the rails," Tucker said.
Luckily, Tucker's advisor was nothing but supportive during the transition, even helping Tucker search for apartments in North Carolina.
"I don't think I would have accepted that amazing opportunity without her support," Tucker said.
In the summer of 2022, Tucker accepted an internship with John Deere as a data analytics intern where she learned new coding languages and tools. She received lots of support from her co-workers and mentors during her final project.
"My proudest moment during my John Deere internship was when I was presenting my final summary presentation. I was really surprised at the fantastic reaction everyone had to my presentation and how excited people were about what I worked on," Tucker said.
Moving forward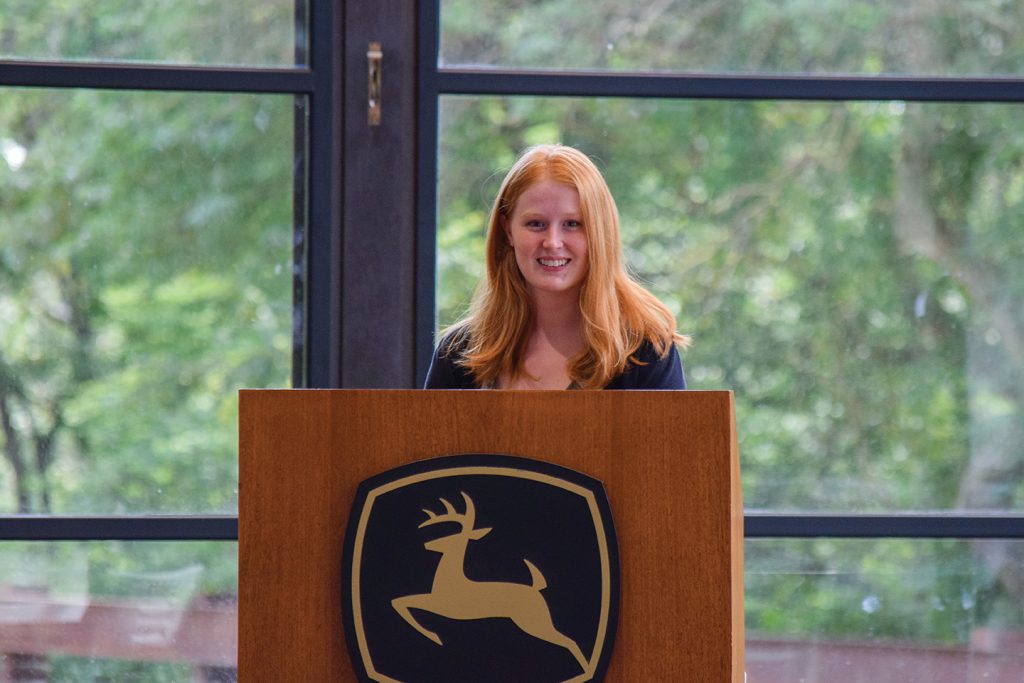 Currently, Tucker is working closely with Eric Weber, chair of the Department of Mathematics, on an Iowa Space Grant Consortium-funded project to develop data science content for pre-service mathematics teachers. Weber says that Tucker has been a fantastic contributor to the project, and that her passion for solving problems will serve her well in the future.
"She's brought strong technical skills in mathematical and data science techniques as well as an eagerness to use those techniques to design important content for the curriculum we developed," Weber said. "I am confident Meredith will be successful in her career because of those skills she learned as a student at ISU."
Now that Tucker has completed her college education, she is inspiring others in the mathematics department to make connections and enjoy their college experience while they can. She is also encouraging others to reach out and find good internship experiences.
"I think I would have felt lost in my job search and life plan if I hadn't participated in my internships," Tucker said. "I not only have a greater idea of what other options are available to me, but I also have a greater understanding of how these companies function."